Blogs
How to Disinfect The Right Way!
July 6, 2021
Author:
Melissa Schechter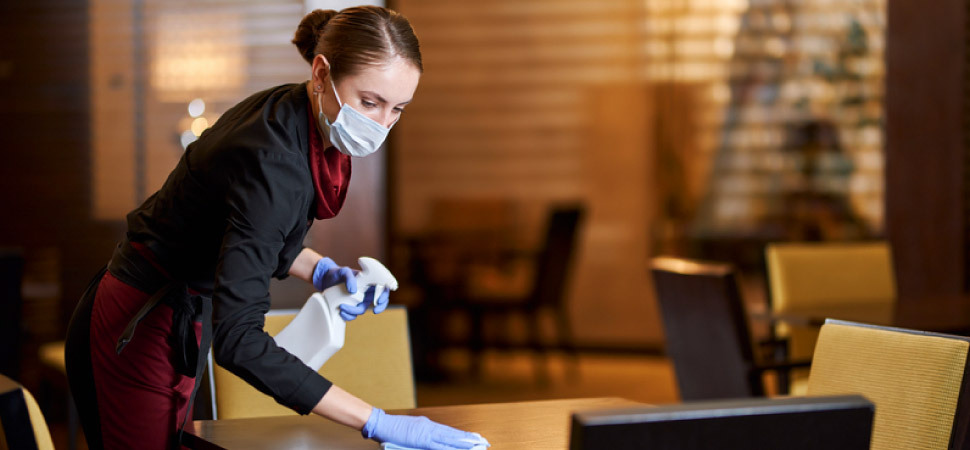 What a relief! For the first time in well over a year, now fully vaccinated, I was able to walk into a store and dine in a restaurant without a mask. Like many others, I felt like I was emerging from a cave. I had forgotten how great it was to see people smiling with their mouths and not just their eyes.
I also had forgotten how easy it is to catch a cold, something I had not done in the past year but managed to do in the first week of going mask-less.
What this pointed out to me wasn't that we should all wear masks for the rest of our lives. Instead, it reminded me that while the worst of the COVID-19 pandemic may be behind us, this is no time for commercial facilities to let down their guard on infection prevention.
The High Price of Easing Up
We can't forget the whole spectrum of highly infectious germs that are not COVID 19-related—from those that cause the common cold and the flu to MRSA, E. coli, Ebola, SARS… the list is endless. Besides the health risks, these pathogens present a host of challenges in the workplace, including... Read More
---
Do you need supplies to keep your facility and your workers, customers, and other building occupants safe and healthy? Visit us at www.sanitizersplus.com to order your top-grade, affordable infection prevention supplies. Not sure what you need? No problem! Our experienced staff is waiting to help! Just call 800-253-3500 or visit www.sanitizersplus.com to chat with us online.
---